The Arsonists
by Max Frisch translated by Alastair Beaton
May 12th  13th  14th   7.30pm
Fires are becoming a problem, but Biedermann has it all under control. A respected member of the community with a loving wife and flourishing business, he believes nothing can get to him. being the great philanthrope, he happily fulfils his civic duty, giving shelter to two new house guests and when they start filling the attic with petrol drums ………
Originally known as 'The Fire Raisers' Max Frisch's 1958 play has been translated for a new age by Alastair Beaton and premiered at The Royal Court in 2007. This parable about the way in which we will accomodate the very thing that will destroy us was described by Michael Billington in The Guardian as 'edgy and funny' and 'a timeless political satire.
Whether you approach it as a political satire, a morality play without a moral or just a jolly good romp, it will make you laugh and give you something to talk about.
This amateur production of 'The Arsonists (Beaton)' is presented by special arrangement with SAMUEL FRENCH Lts a Concord Theatricals Company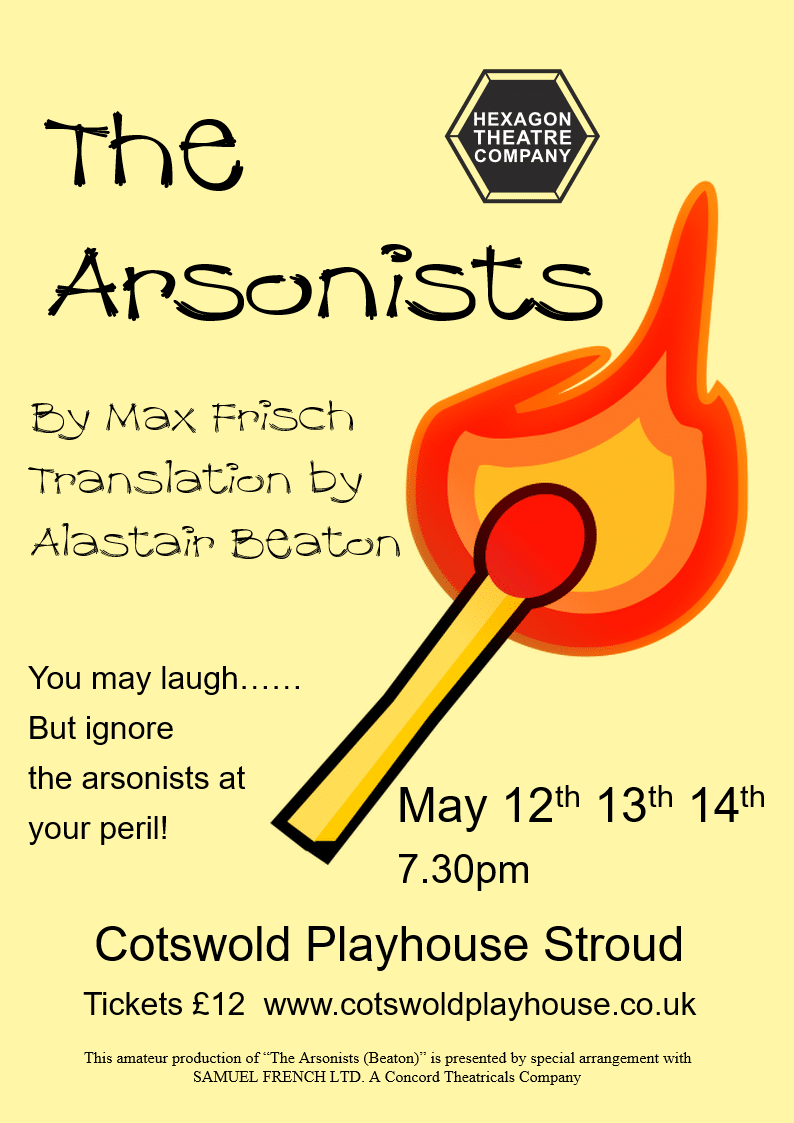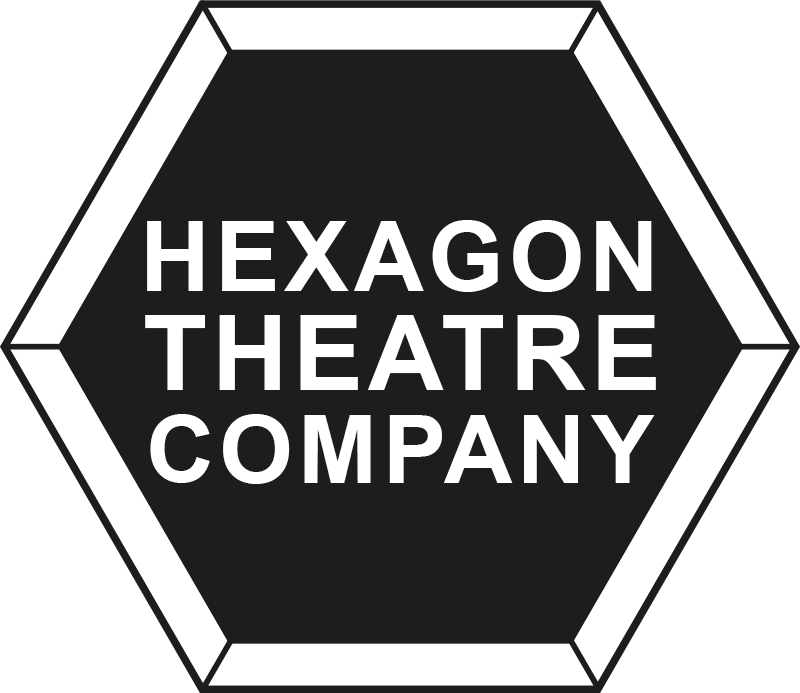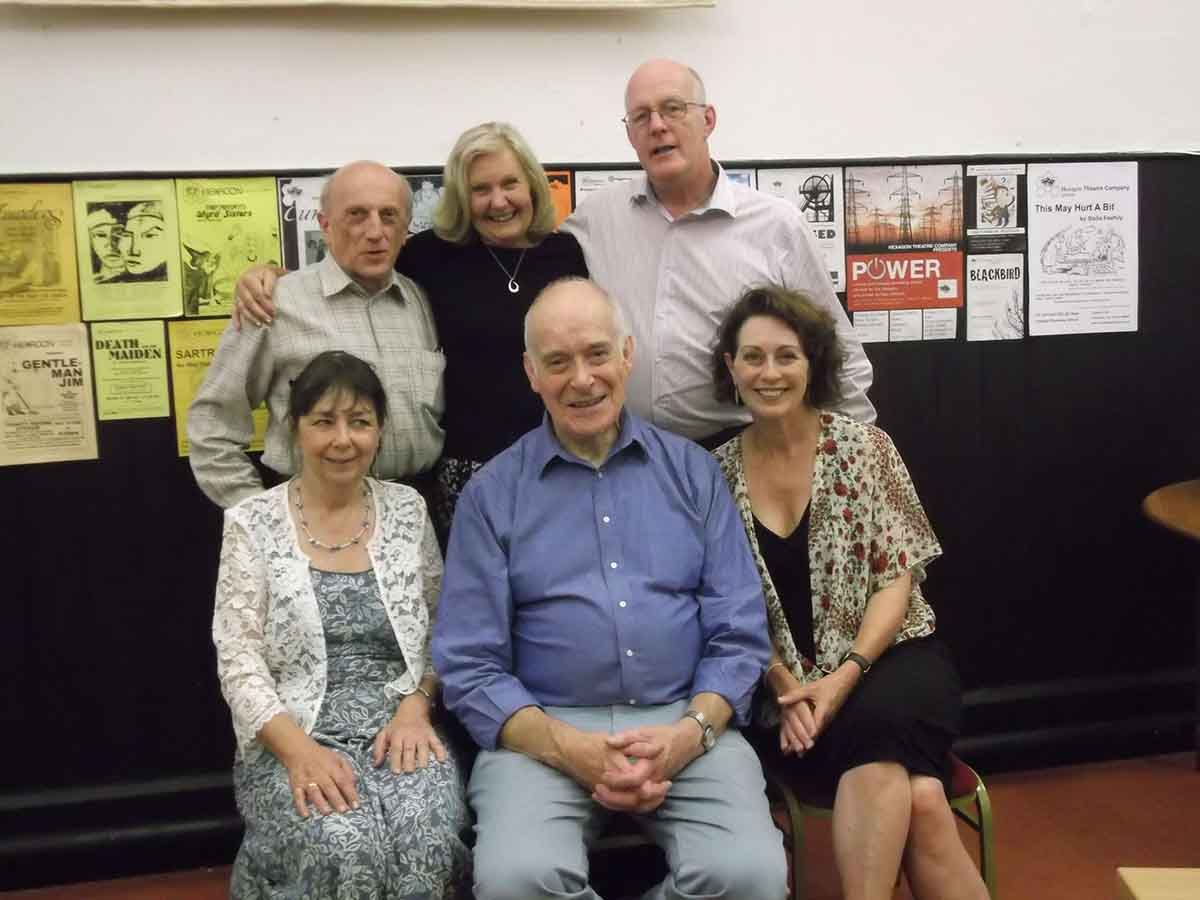 The original Hexagon members got together for a reunion at our 30th birthday celebration.
Providing a varied programme, with a preference for thought-provoking as well as entertaining plays to Stroud and the surrounding area.
Hexagon was formed in 1985 by 6 people, which is why we chose the name Hexagon – there are six sides to every argument!
We are always interested in having new members, to be involved either on-stage or off-stage. All ages are welcome.
We have a proud record of being open and receptive to new members – there's no expectation that you serve a long apprenticeship as a dogsbody.
Our plays frequently feature new faces.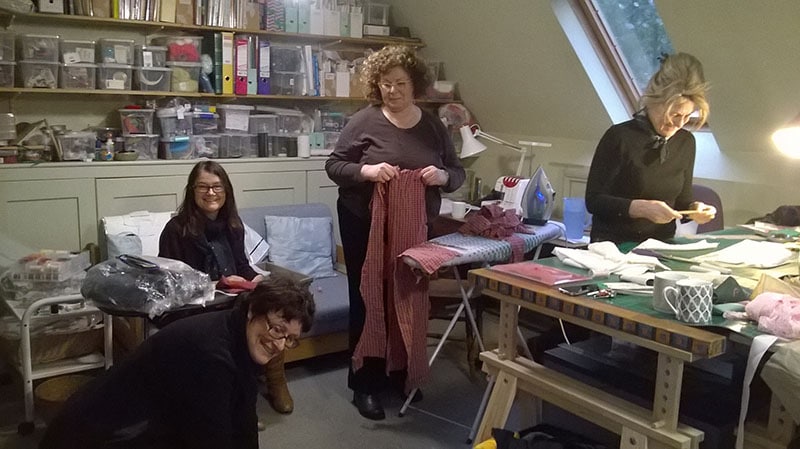 Not just about acting!                                 Our costume team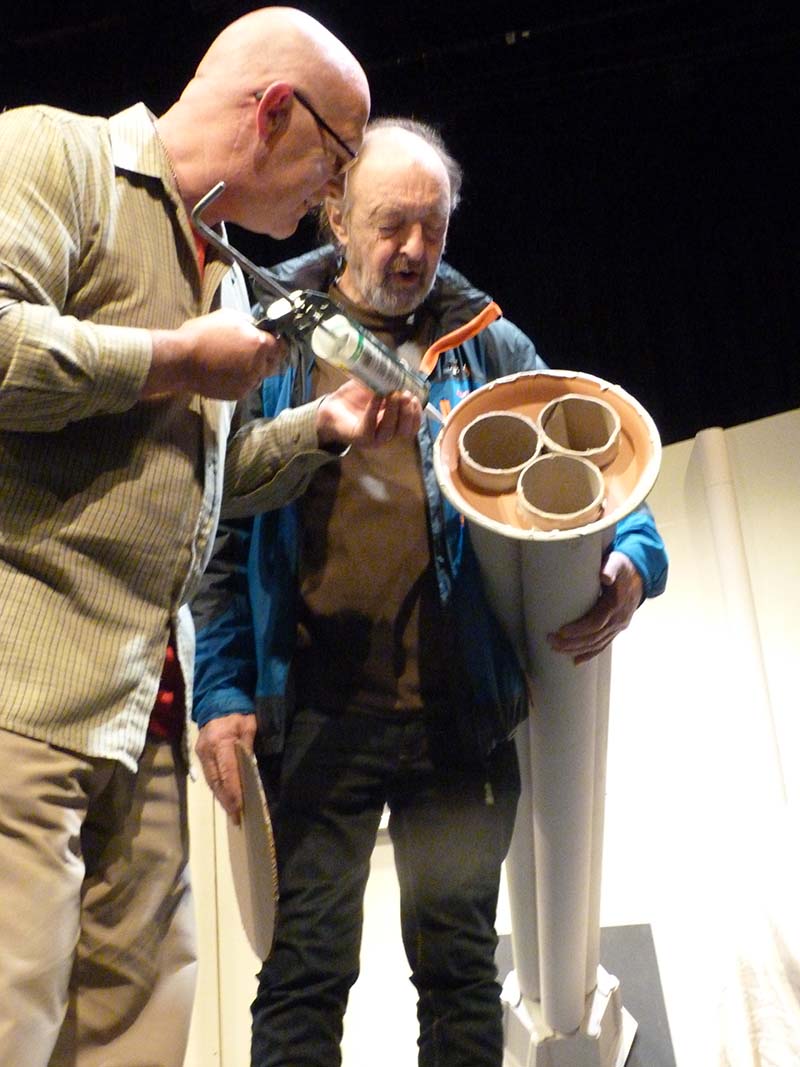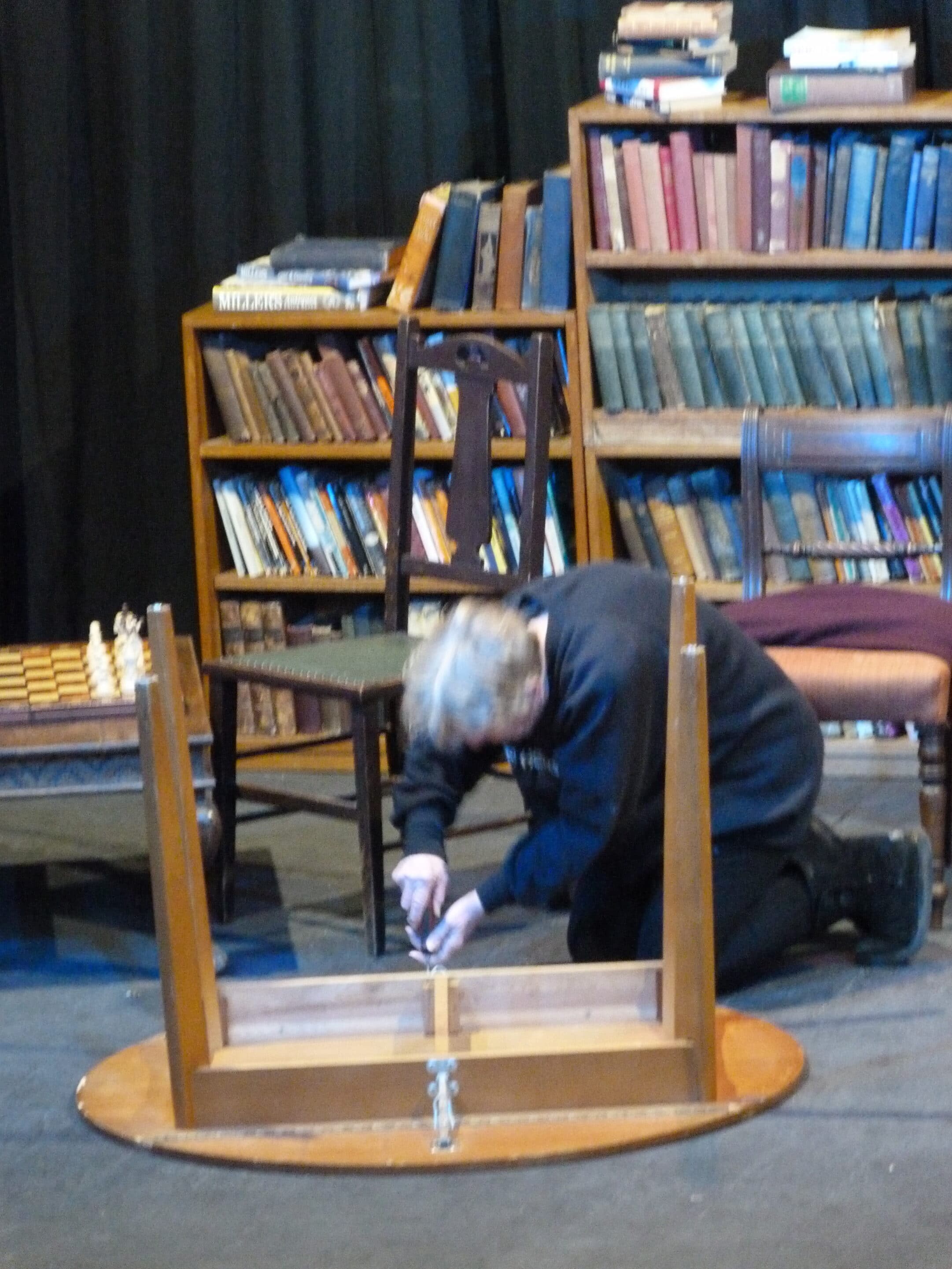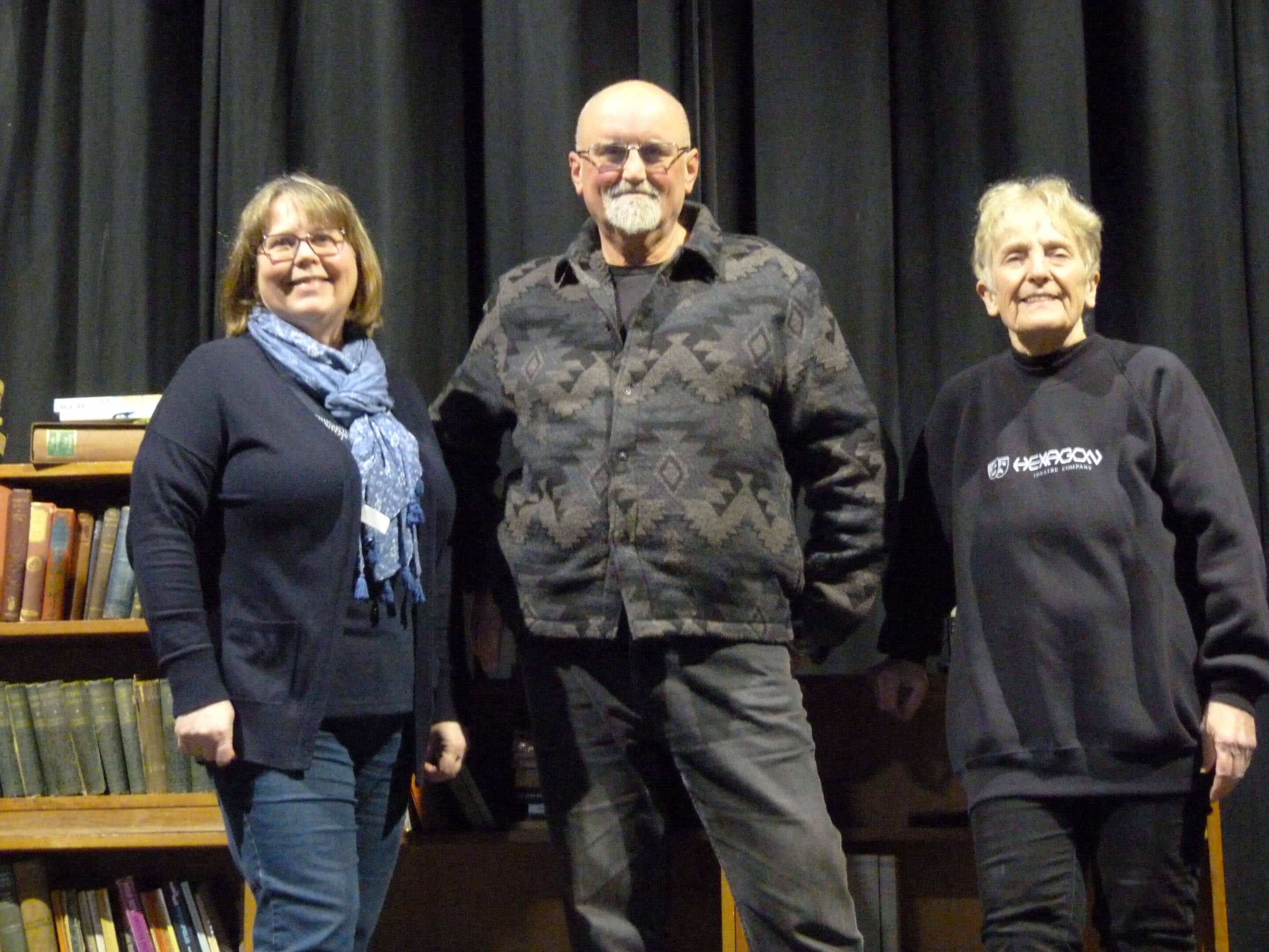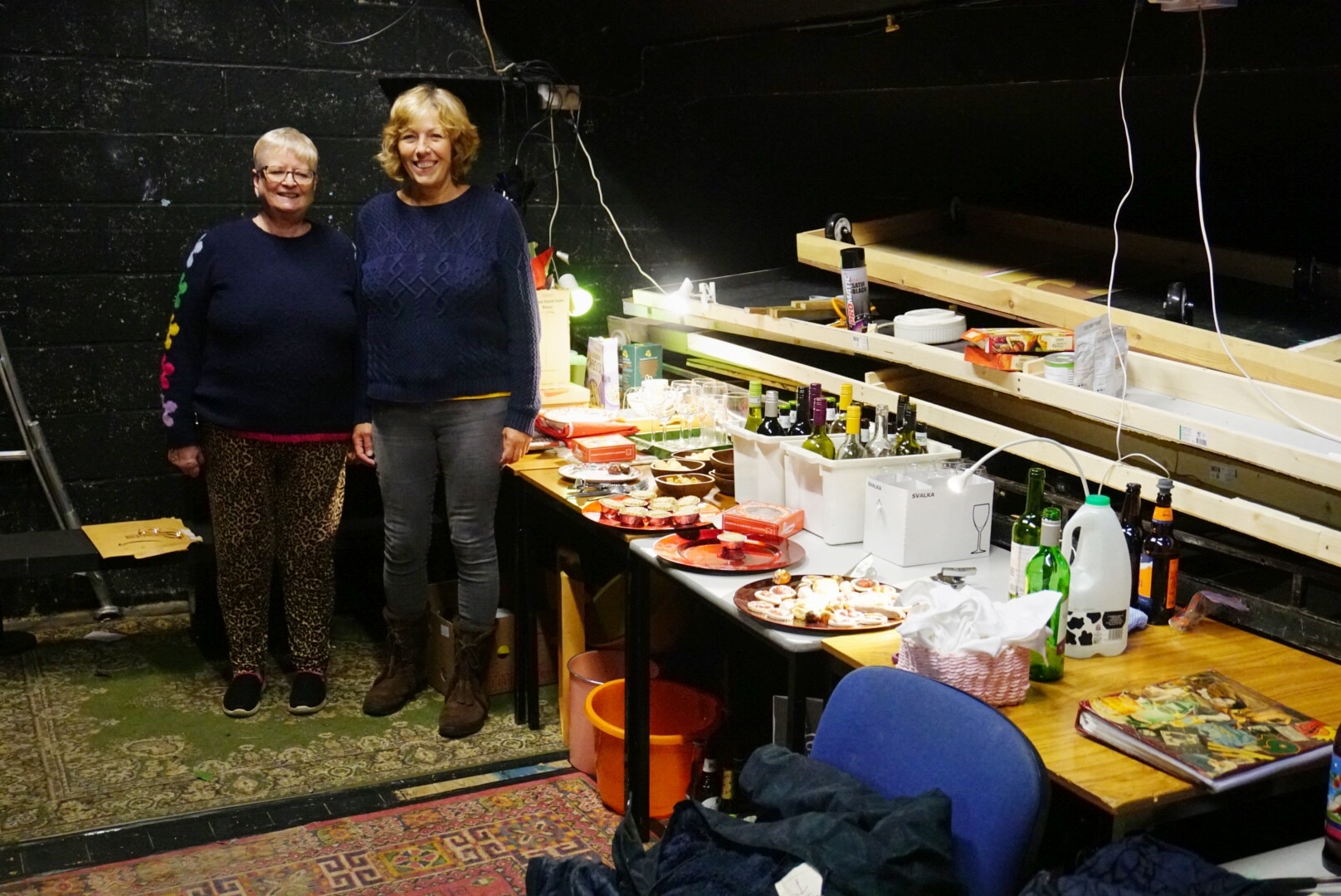 Excellent choice of material. Fabulously and inclusively performed!

Hexagon has done it again and to packed houses. Hexagon's stage production of Brassed Off, by Paul Allen, at Sub rooms was a rip-roaring success.

Really enjoyed tonight's show of the National Joke